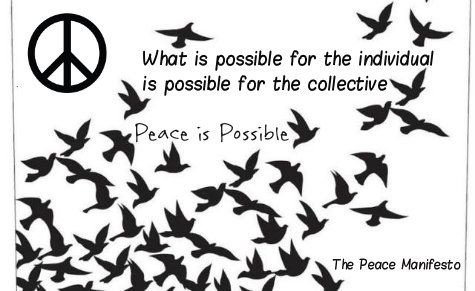 I am honored to share a beautiful blog my dear friend and Founder of The Women's Information Network wrote. I invite you to get your Early bird tickets and join us as we make history together. Paula shares some wonderful insights and invites us to help co-create #GlobalPeaceGoingViral and #InnerPeace4WorldPeace
It's interesting when you think about it…. we sing about "Peace on Earth" a lot during the Christmas holidays and we talk about "world peace" and we wish all fighting would stop. But what are we really doing about it? Like you and me…. what are we doing about it?
Peace doesn't have to be a huge concept that people can't wrap their arms around. It's a simple virtue that starts in the heart. And it starts in the home. And then it spreads to humanity
.
That's right. Peace begins with you, and me, and with our families.
And so the women of the WIN started a campaign called #PeaceBeginsWithMe. Please use the hash tag #PeaceBeginsWithMe in all your posts and tweets, retweet if you see the message and share everywhere. WE are all in this together. JOIN US
And WIN Founder Paula Fellingham is working with spiritual leaders worldwide to launch a Global Peace Initiative. Check it out here:
www.WorldParliamentOnSpirituality.org
. I will be here also speaking about Peace, Spirituality, and Social Media. We can use technology for a greater good.
So I invite you to participate…. #PeaceBeginsWithMe…. and you. 🙂