Karen Palmer is Internationally Recognized Kindness Leader and Conscious Dog Trainer
  "Miss. Kindness" is  Founder of Globalkindness Going Viral and Puppy Love Revolution
MindfulMediaMom  on  Twitter
MindfulMediaMom  on Instagram
WATCH KAREN PALMER  LIVE AT  "Talking Animal Sense" "Kindness Connects Us" 
Watch her video with award-winning  song she wrote and sings   about #Globalkindness Going Viral!  Get The Musical Coloring book here  https://globalkindnesstv.org/world  
Karen Palmer is a mom who made a wish that sparked a kindness revolution. She is a Global Kindness Leader and Educator.  Founder and President  of Eco-Angel Enterprises a 501c3 organization dedicated to bringing kindness and compassion to all life experiences. Her organization is  dedicated to educating children and families about environmental issues, animal advocacy, kindness, mindfulness, and compassion.
Karen Palmer has been nick-named a Modern Day Mystical Mr. Rogers, Dr. Doolittle, and Dr. Seuss who uses music, meditation, mindful practices, and mantras for empowerment of all ages. She combines Ancient Wisdom, technology, music, and works with animal rescue, to help make our world a more joyful and loving place. Karen creates enchanting books, coloring books, games, and music videos to uplift the planet. 
Following her inner-calling to help people,pets, and our planet.  Karen has become a successful non-profit business leader, self-worth/visibility coach, game designer, animal & angel communicator, Kundalini Yoga and Mindfulness/Meditation Instructor.
Karen is  passionate about what she does  because she found her way out of homelessness, drug addictions, and  abusive relationships with the kindness of strangers, the love of her puppy, and three books.
While she was living in her car, she read 3 books that changed everything for her. The book "You'll see it when you believe it" by Wayne Dyer made her realize she believed that the world is an unfriendly place and that's exactly what she kept experiencing.
"You can heal your life" by Louise Hay helped her see her beliefs were creating her reality. "Think and Grow Rich" by Napoleon Hill taught her the success principles and universal laws, she has  totally transformed her life. Now she helps many people live their best possible life. 
 Karen's organization  empowers individuals and schools through after school programs and assemblies using social media, books, games, toys, music, technology (online and offline programs). Karen grew up in Brockton, Massachusetts and moved to California when she was 21 years old. She has been happily married for 25 years and has a beautiful 23 year old daughter who has been the greatest inspiration. 
Karen is the 2nd Founding Member of WorldKindness USA her organization has helped this movement grow  and she is  Goodwill Ambassador of Kindness for her city. Visithttp://www.worldkindnessusa.org   to learn how you can get involved to help co-create a kinder world. She is also the designer of the #WorldKindnessDay Musical coloring book at https://globalkindnesstv.org/world
In July 2018 Karen helped impact 3 million new viewers in 3 days in  a Global Social Media Campaign with Compassion Games, Charter for Compassion, We, TheWorld, Unity Earth, and many more creating #PeaceWave and she is helping  co-create #PeaceOnEarthBy2030 
Most recently Karen has become a National Kindness Leader and is collaborating with 29 other leaders from the USA to have a combined social media reach of over 50 million followers. She is on the team at  http://www.kindnessevolution.org  
The Mission of KindnessEvolution is to incorporate the practice of intentional kindness into every aspect of society.
Karen as a songwriter  and singer is also working with http://www.notesfornotes.org  to produce a music video. Notes for Notes™ (N4N™) is a 501(c)3 non-profit organization that designs, equips, and staffs after-school recording studios inside Boys & Girls Clubs offering youth the opportunity to explore, create, and record music for FREE. N4N Studios are packed with professional instruments – guitars, basses, drums, keyboards/synths – and equipment – DJ gear, digital music workstations – and full recording facilities.
In 2003 Karen started Eco-Angel Enterprises and began  going into schools and youth programs with kindness programs. She designed a board game called, "Let's Save Our Earth" and founded her local Earth day  a huge community event. 
Karen left her full-time job in 2010 to expand her non-profit organization to include teaching animal advocacy, compassion, kindness, mindfulness, and non-violent communication. She was named volunteer of the year in education with Santa Ynez Valley Foundation for her volunteer work with bringing senior citizens and children together and was responsible for the recycling programs at local schools and with the city. 
In 2012 She published her 1st best-selling book and went on to publish three other best-sellers. She became a social media and marketing strategist using all technology to help her organization and many other organizations and people who had dreams of helping the world. 
In 2013 she organized and was Event Director for Global Women's Summit in California visit The Women's Information Network.  Karen launched her radio show, "Positively Pets" this was very popular and increased her following with animal rescue. She launched "Puppy Love Revolution" and her best selling book, "The Secret To Puppy Love" This created several different online communities collaborating to end puppy mills and create a no-kill nation for dogs and cats. She is a passionate voice for the voiceless. 
In 2014 Karen made a wish for her birthday that Globalkindness Go Viral. This began an online and on land kindness revolution growing her social media reach to over 30,000 by herself with no paid advertising and to almost 5 million in social reach with collaborative partners. Co-founded Global Peace United a collaborative of grassroots organizations from all over the world. Hosted Peace, love, and kindness summits with weeklong celebrations online. 
In 2016 she helped organize and promote the 2nd World Parliament on Spirituality teaming up with people and organizations all over the world to create The Global Prosperity and Peace Initiative solving 11 of the 17 #GlobalGoals with the United Nation. 
In 2017 became partners with We, The World and was the host of the recaps and action steps for 11 Days of Global Unity reaching millions of people with messages of hope and kindness. She also designed  2  musical coloring books to help with fundraising. 
In 2018 Karen became Live-stream Expert,  Co-Producer, and Spokesperson for We, The World . Visit http://www.we.net WE is a Consciousness, a Campaign, and a Collaboration of people, organizations and social change movements from around the world. Watch LIVE Broadcasts at  http://www.facebook.com/thewecampaign
WE Consciousness: WE promotes making a shift from "I" to "WE" in our individual actions and attitudes and in our societal priorities and policies.
Karen is also one of the founders of Spirituality Gone Wild a top media channel for raising the levels of compassion,gratitude, kindness, love, and peace on Earth. 
 CHECK OUT HER  BEST-SELLING BOOK  "Globalkindness Going Viral"          https://globalkindnesstv.org/book  
HERE IS THE LINK TO THE SECRET TO PUPPY LOVE BOOK HERE   https://globalkindnesstv.org/puppylove
Karen is also an award-winning songwriter and singer. Her song, "Globalkindness Going Viral" is winner of folk song. Check out her music video below. 

Karen is the Director of Media for http://www.prosperityandpeace.org which is an initiative that helps solve 11 of the 17 Global Goals for prosperity and peace in over 196 nations. We had over 150 live peace summit events on International Day of Peace September 21, 2017. 
She is also one of the  Social Media Managers for the wonderful non-profit organization  http://www.we.net – dedicated to helping spreading  global unity, joy, kindness, and peace on Earth. Celebrating #11DaysOfGlobalUnity and sharing an urgent message at http://www.weyourchildren.org 
Karen Palmer Bridges Science with Spirituality. She is a

  

Divine channel of Love and Light , an Intuitive, and an

  

Empowered Empath. For over 20 years she has used her gifts and abilities to work with loving

  

beings in other realms and dimensions to assist others in recognizing and releasing old patterns and helping them to live more whole and integrated lives. The clear and compassionate wisdom shared through Karen

  

facilitates a shift in perspective from that of separation and limitation to connection and unity. Karen works with a non-physical collective consciousness known as "The Council of Kindness". She is an Angel/Animal Communicator, Singer and Songwriter, Non-Profit Business Leader, EFT Practitioner, NLP and Reiki Master, Kundalini Yoga, and Mindful/Success Coach. 
Her favorite part of the mediumship is experiencing the unique love and connection each spirit shares with the client. She truly believes it is a gift and honor to experience these connections. Her work also provides help to break negative individual and or family relational patterns, allowing one to move into a healthier way of living. She also works with families who have a loved one in a coma, or those who have non-verbal and or autistic children, to bridge the gaps in communications.
Karen will simplify complex concepts. 
These practices, like Mindfulness and Mantra Meditation, combine the wisdom of the ancient sages with the latest advances in neuroscience. They rewire the brain for happiness and have absolutely transformed the lives of those who have used them to move from loneliness to love. Each week, you'll have the chance to dive into new territory as you learn how to establish a nurturing, loving connection with yourself and with others. If you would like to work with Karen in a private session click the contact button and send a message.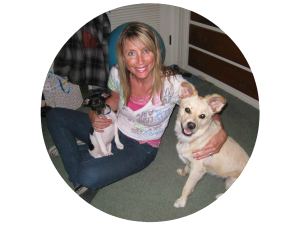 I combine technology, Intuition, and Spirit to create fun, magical media mastery for your business and your life. I love empowering others to create a powerful online presence and use social media for a greater good.
Join in our Amazing Dream Incubator where we are totally LOVING Your Dreams into Reality. Your dream deserves to come true I am living my dream life and now I choose to teach the WORLD How to turn #Wounds2Wisdom